Fellowship in functional neurosurgery
The Functional Neurosurgery fellow receives a broad exposure to and valuable experience with all aspects of functional and stereotactic neurosurgery procedures, including movement disorder, pain, and epilepsy surgeries.
Movement disorder surgery will include focused ultrasound, MRI-guided asleep DBS, awake DBS with microelectrode recording, and radiofrequency lesioning. Epilepsy surgery will include stereo-EEG, grid/strip placement, responsive neurostimulator placement, DBS, VNS, laser ablation, and resection. Pain procedures include microvascular decompressions, percutaneous rhizotomies, and radiosurgery lesioning.
The Functional Neurosurgery fellowship is a Committee on Advanced Subspecialty Training (CAST)–approved fellowship program.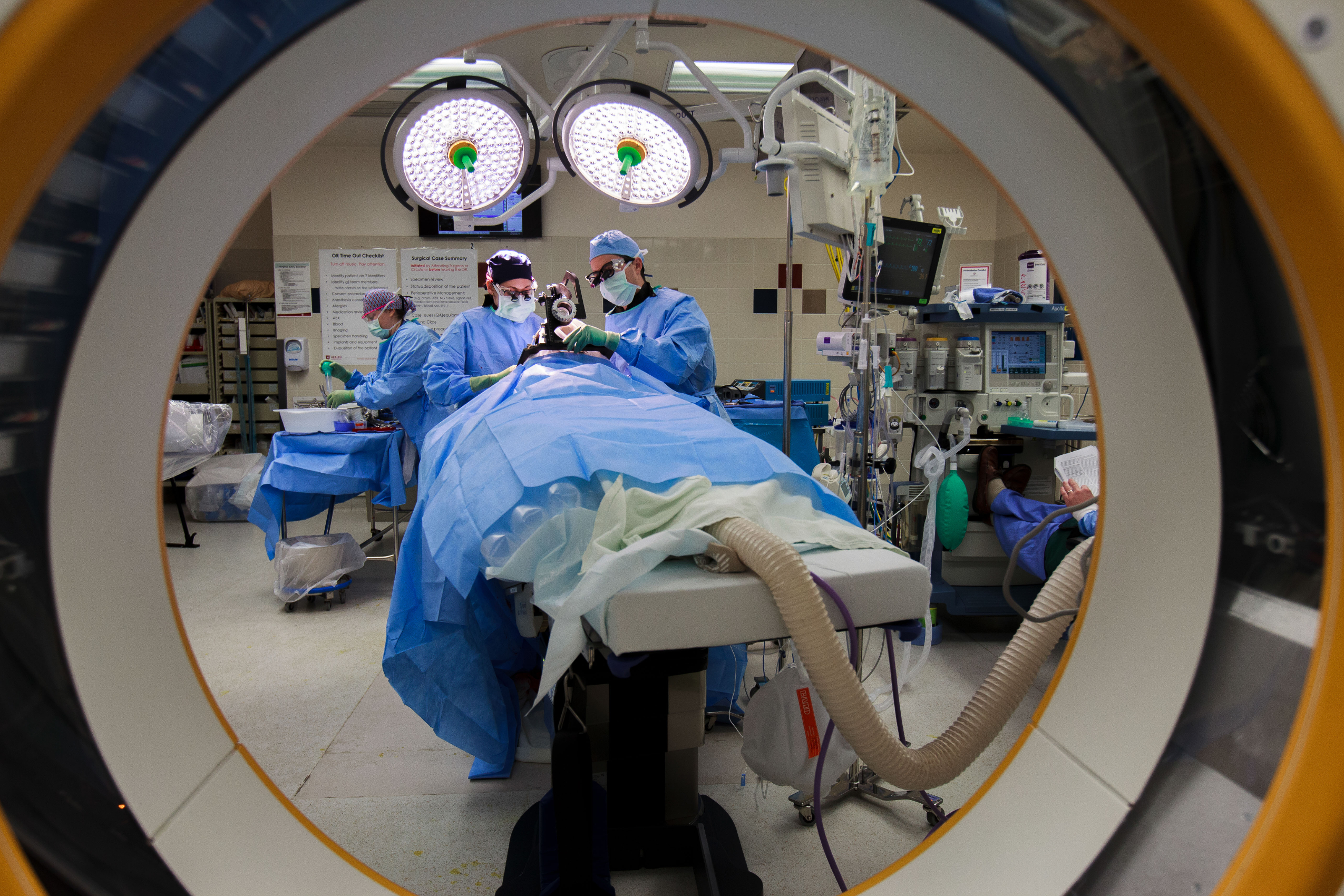 Currently Accepting Applications: We are currently accepting applications for the 2024–2025 functional neurosurgery fellowship position and will conduct interviews on a rolling basis until the position is filled. 
Application Process: Contact the Academic Program Manager, Joanne Kamahele (Joanne.Kamahele@hsc.utah.edu), 1-3 years in advance, with your CV and completed Functional Neurosurgery Fellowship Application.
Other Details:
Salary/Benefits:  Please see the UUH GME website for details
Accreditation: CAST approved
Program Length: 1 year
Location/Campus: University of Utah Hospital
Start of Program: July 1
Number of Fellows per Year: 1
Clinical Lectures & Didactics: The fellow will participate in the Neurology DBS and movement disorders clinic, Movement Disorders Conference, Comprehensive Epilepsy Surgery Conference, Ad hoc Intervention Psychiatry Conference, University of Utah Epilepsy Symposium, Functional Neurosurgery Journal Club, and Human Neuromodulation Lab meetings.
Department of Neurosurgery
Phone: 801-581-6908
University of Utah Health Care
Clinical Neurosciences Center
175 North Medical Drive East
Salt Lake City, UT 84132
PAST FUNCTIONAL NEUROSURGERY FELLOWS:
---
2021-2022 Bornali Kundu, MD, PhD (Enfolded Fellow)