Fellowship in Neuro-oncology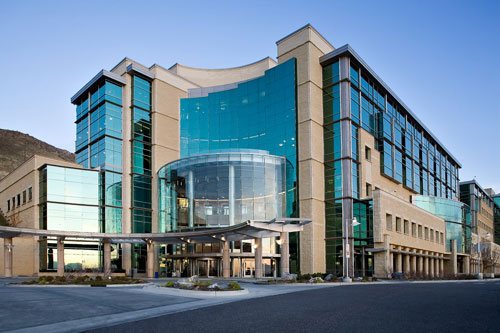 The Neuro-oncology fellow will learn the principles and basics of the neurosciences as they relate to neuro-oncology, and earn progressive responsibility for the management of patients with neuro-oncologic illness, including:
the evaluation and management of patients requiring medical, surgical, and/or radiation treatment
consultation service to the medical, surgical, and radiation oncology services.
Accepting Applications: Beginning November 1st, we are accepting applications for the 2025-2026 Neuro-Oncology Fellowship here at the University of Utah and Huntsman Cancer Institute. We take only one fellow each academic year. If you are interested, please complete the application process as outlined below.
Application Process: In order to apply and be considered for the Neuro-Oncology Fellowship position you must complete BOTH of the requirements below.
Fellowship Details:
Salary/Benefits: Please see the UUH GME website for details
Accreditation: CAST approved 
Program Length: 1 year (with the possibility of a second research year)
Location/Campus: Huntsman Cancer Institute
Start of Program: July 1
Number of Fellows per Year: 1
Clinical Lectures & Didactics: A neuro-oncology lecture series will be held once a week and will include didactic lectures, chalk talks, case presentations, and journal clubs. Numerous other conferences across the U of U and Huntsman will be available to you to enrich your educational experience.
Program Director
Joe Mendez, MD
Email: Joe.mendez@hci.utah.edu
Department of Neurosurgery
2000 Circle of Hope, Suite 2100
Salt Lake City, UT 84112
Program Coordinator
Rachael Cox
Email: Rachael.cox@hci.utah.edu
Phone: 801-587-4024
2000 Circle of Hope, Suite 2100
Salt Lake City, UT 84112
PAST NEURO-ONCOLOGY FELLOWS:
---
2022-2023 William McKean, MD, PhD
2021-2022 Lisa Arnold, DO (inaugural fellow)